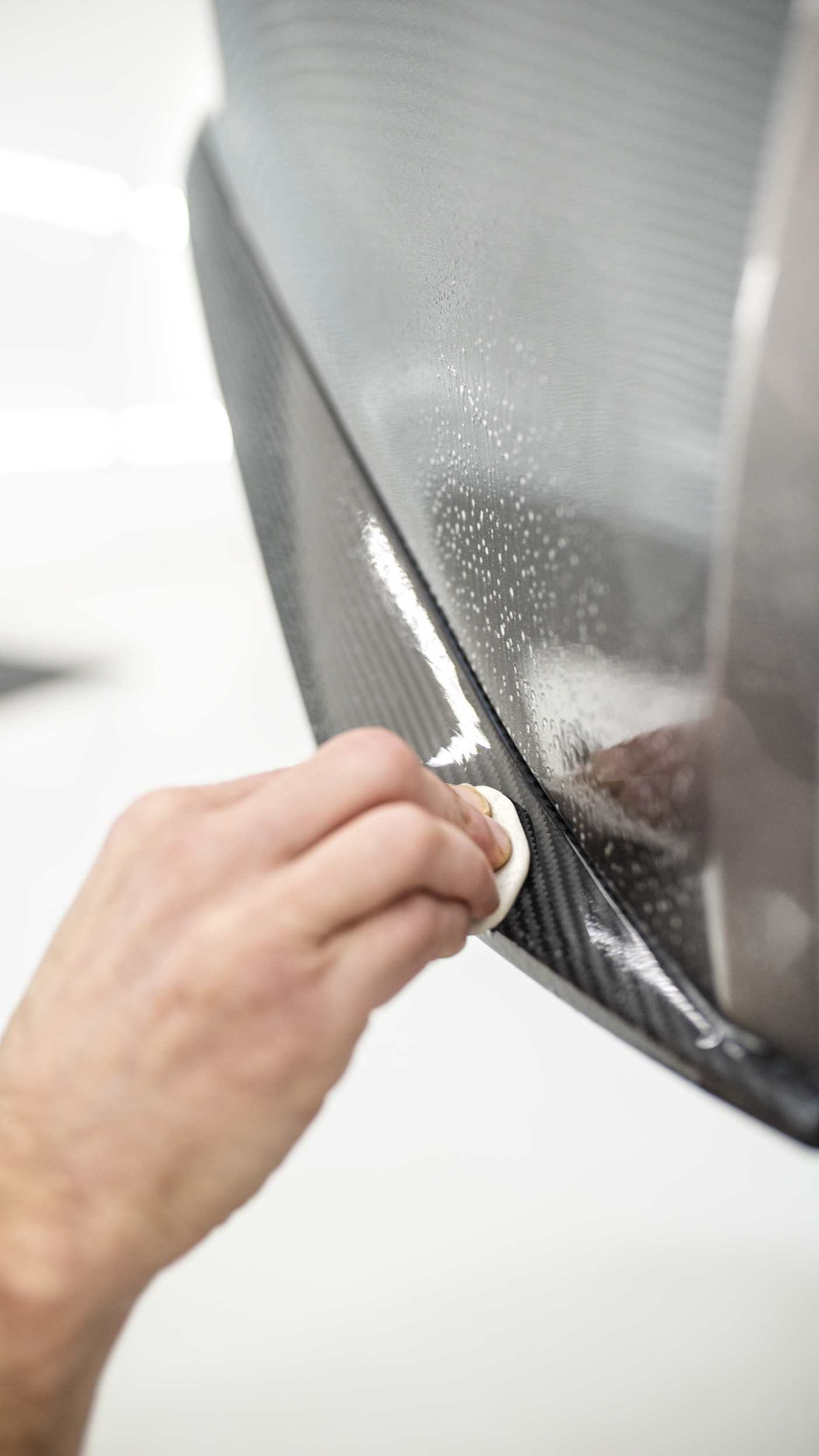 The Basic Steps: Paint Protection Film Installation
Today we give you an insight into the process of PPF application to this exposed carbon rear valance panel.
The rear valance is a particularly vulnerable area, especially when finished in carbon!
First up is a full clay bar to remove stubborn contaminants from the painted surface, which is then finished with a full wipe down of the area before continuing.
Next up is a full glue and tar removal with specialist remover to ensure the surface is completely free from road tar or any adhesives still present on the surface from factory.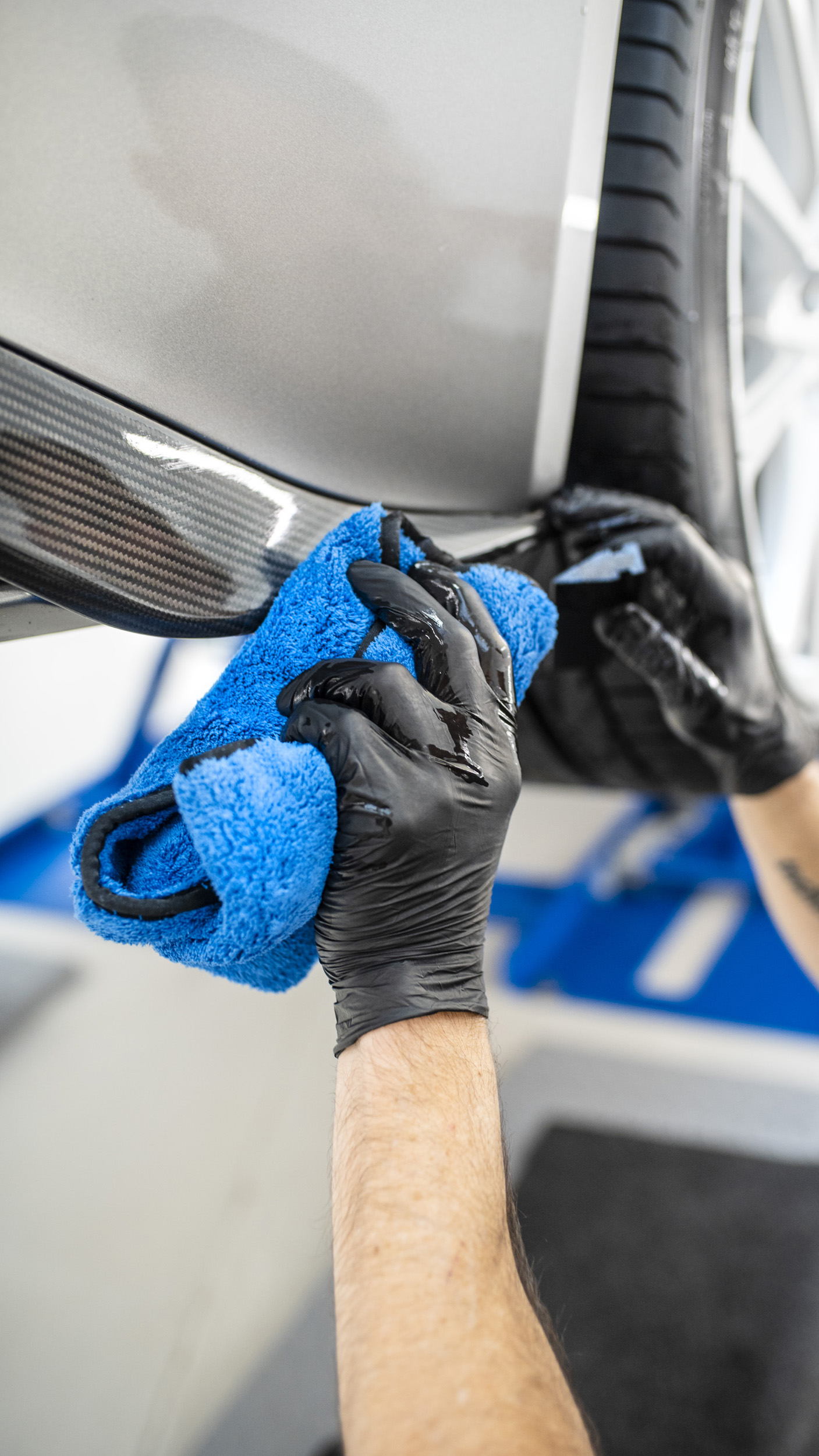 Again, always wiping down after each process.
Next is a full inspection of the area with specialist lighting ensuring the surface is now in perfect condition prior to the most important step.
The panel and PPF piece is sprayed with slip solution and gel to bind the film's adhesive to the section.
Then the excess solution is pushed out from underneath the film to lock the pattern in place, ensuring all solution is removed leaving no trapped solution or bubbles behind.
We constantly review and wipe down our work to guarantee the highest possible quality finish.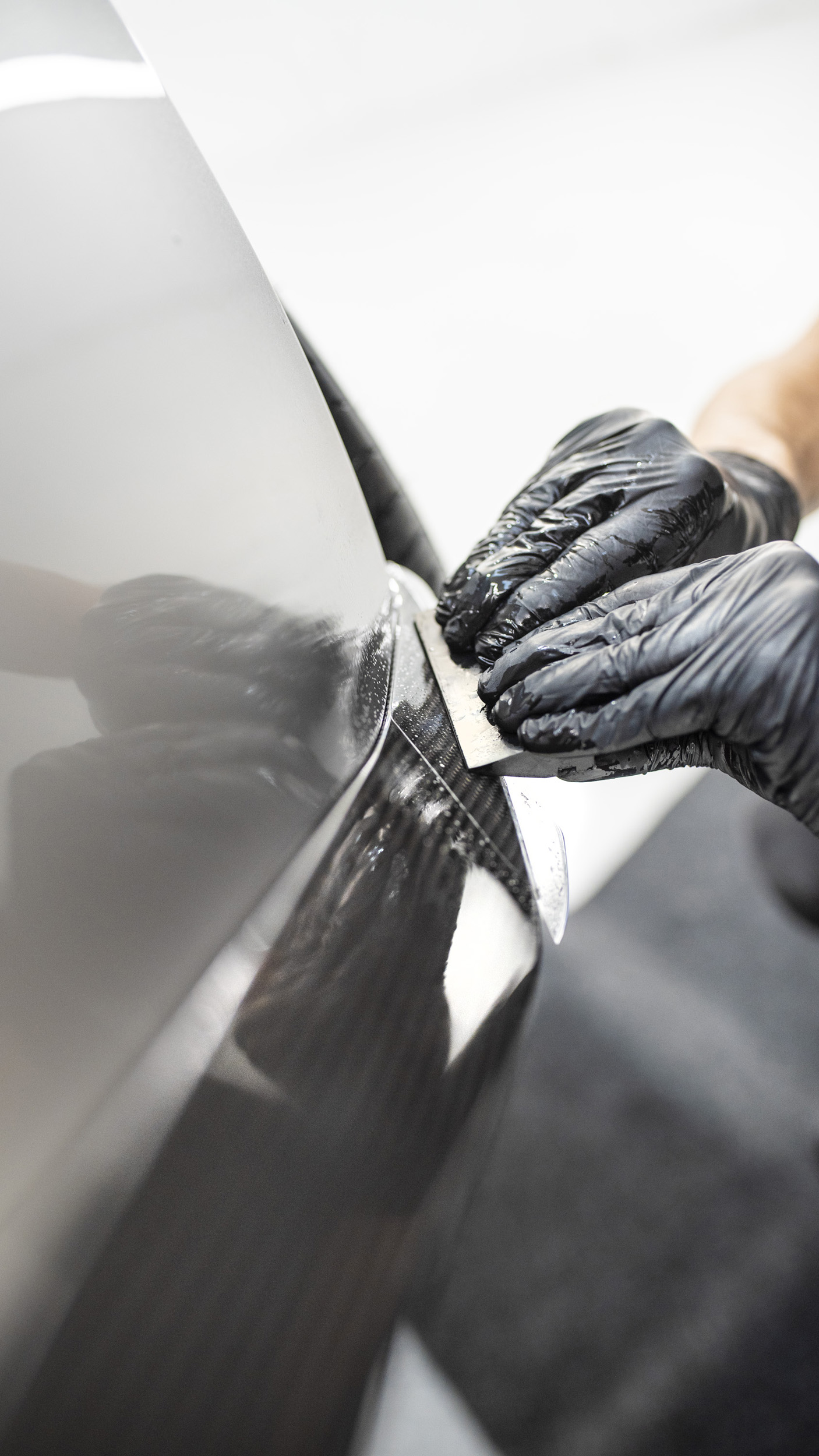 All edges are wrapped around wherever possible (depending on the return of the panel in question) to provide the maximum protection.
A correctly fitted piece of XPEL Paint Protection Film is transparent and virtually invisible to the naked eye.