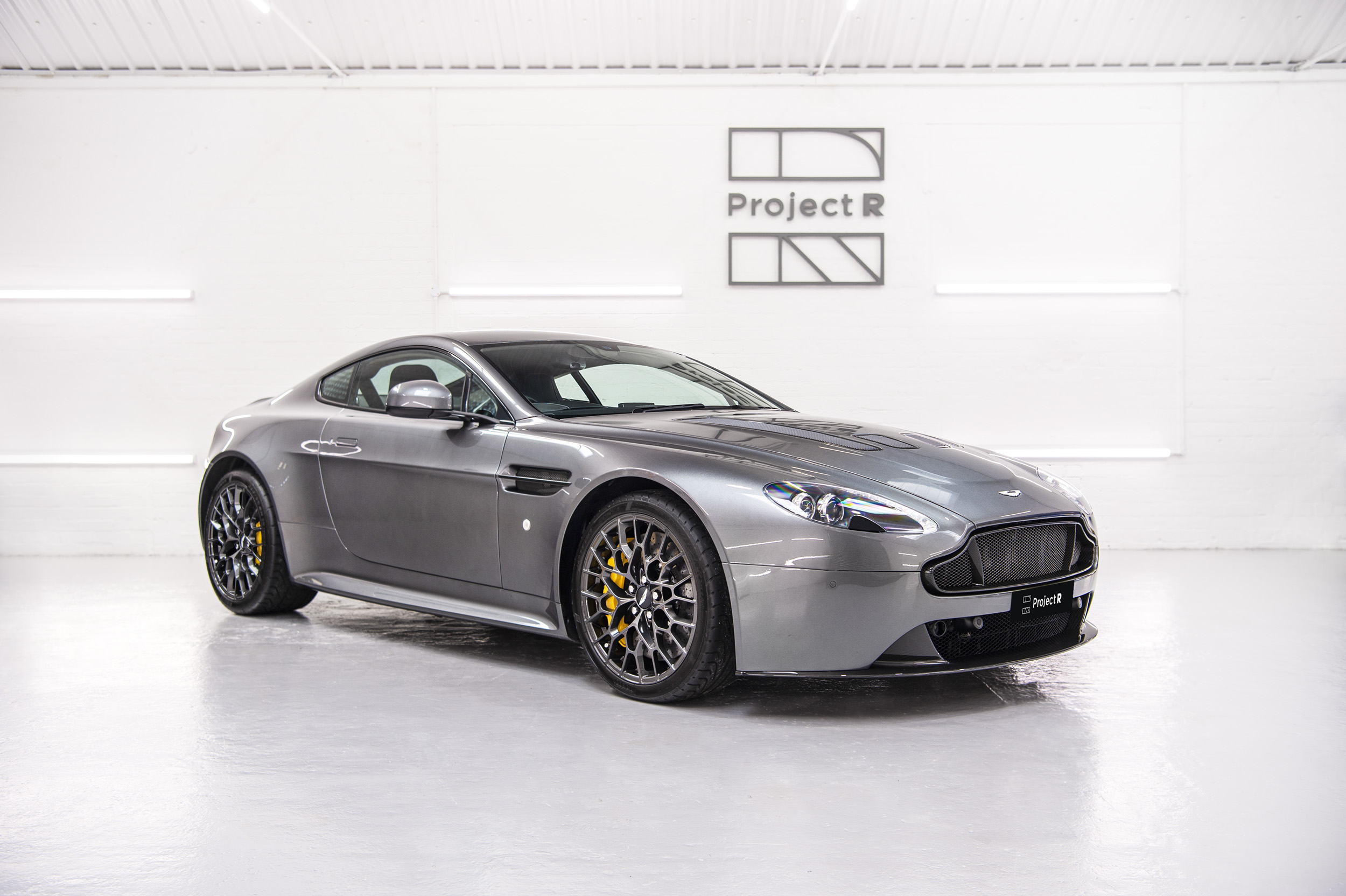 Full PPF & a Project-R makeover for this Aston Martin V12 Vantage
This absolutely stunning Aston Martin V12 Vantage S, finished in Magnetic Silver and equipped with a manual box, came to Project-R for all manner of things… Full Paint Protection Film (PPF) for both the exterior and interior of the car (interior door sills) as well as some Aston Martin AMR styling cues for the full exterior – we had bespoke gloss yellow stripes designed to run the entire length of the car as well as gloss yellow pinstripes for the carbon lower splitter, rear diffuser, and sills.  
In addition to the full exterior being protected with our precision-cut Paint Protection Film (PPF), we also designed patterns to fit the gloss yellow stripes to keep them looking immaculate for years to come; meaning absolutely no stone was left unturned on this car!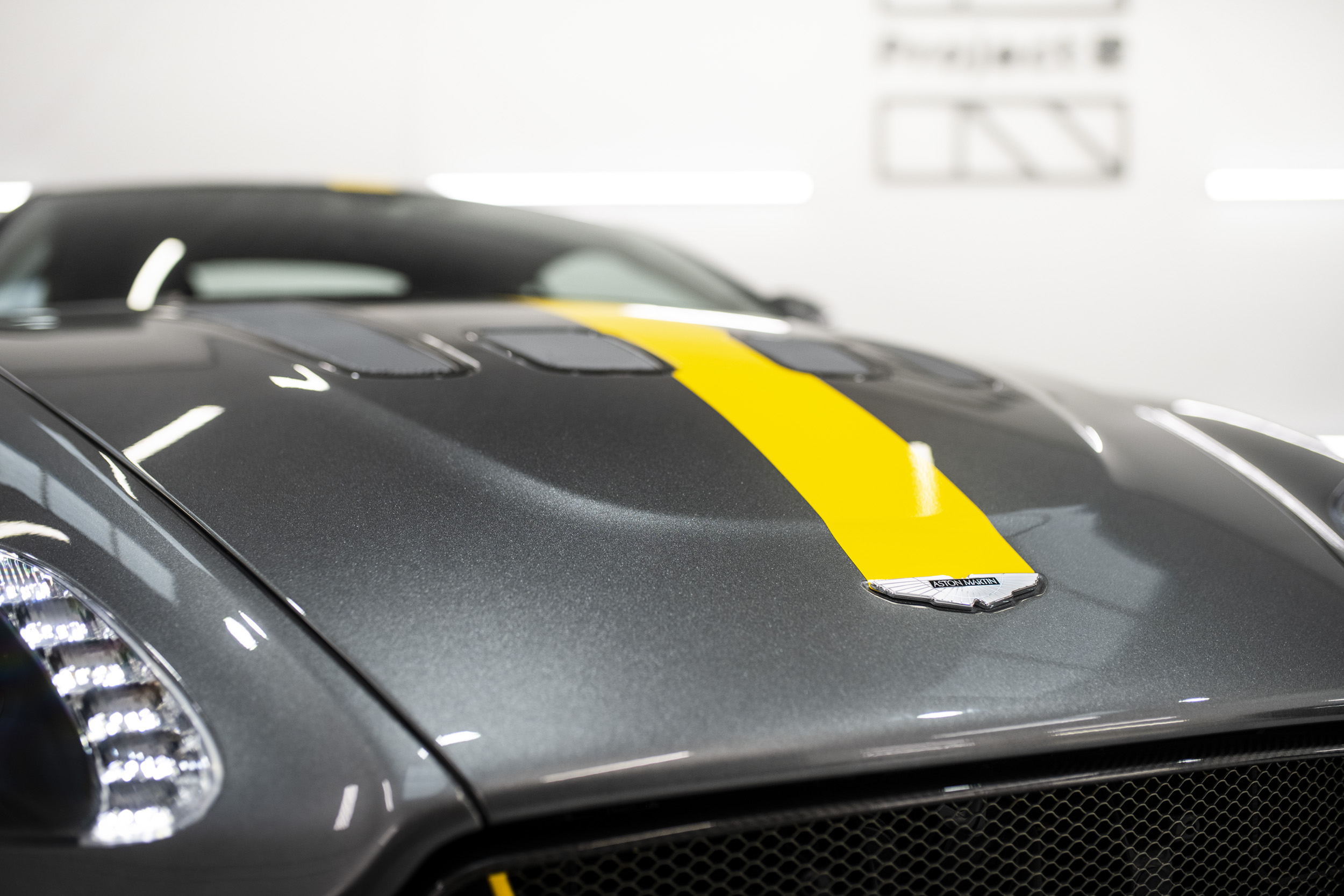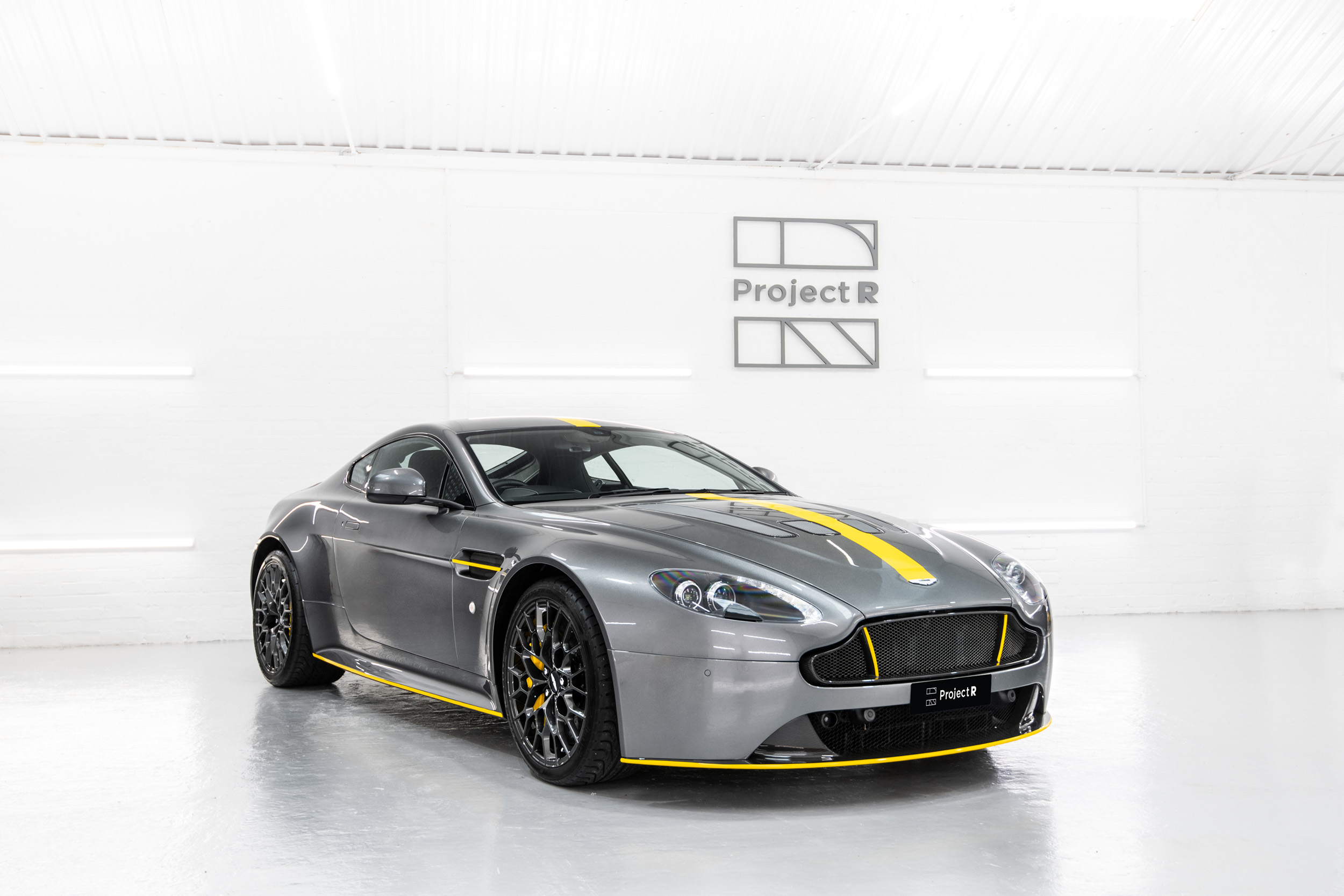 As PPF installations go, Aston Martin Vantage's are fairly simple as they don't require too many separate pieces, unlike that of a Lamborghini Aventador SVJ or McLaren Senna for example. Having said that, our in-house designs manage to protect every single section of exposed paint, even the underside of the rear diffuser which is an extremely inaccessible area! For more images of the project, do make sure you check out our Instagram and Facebook pages!