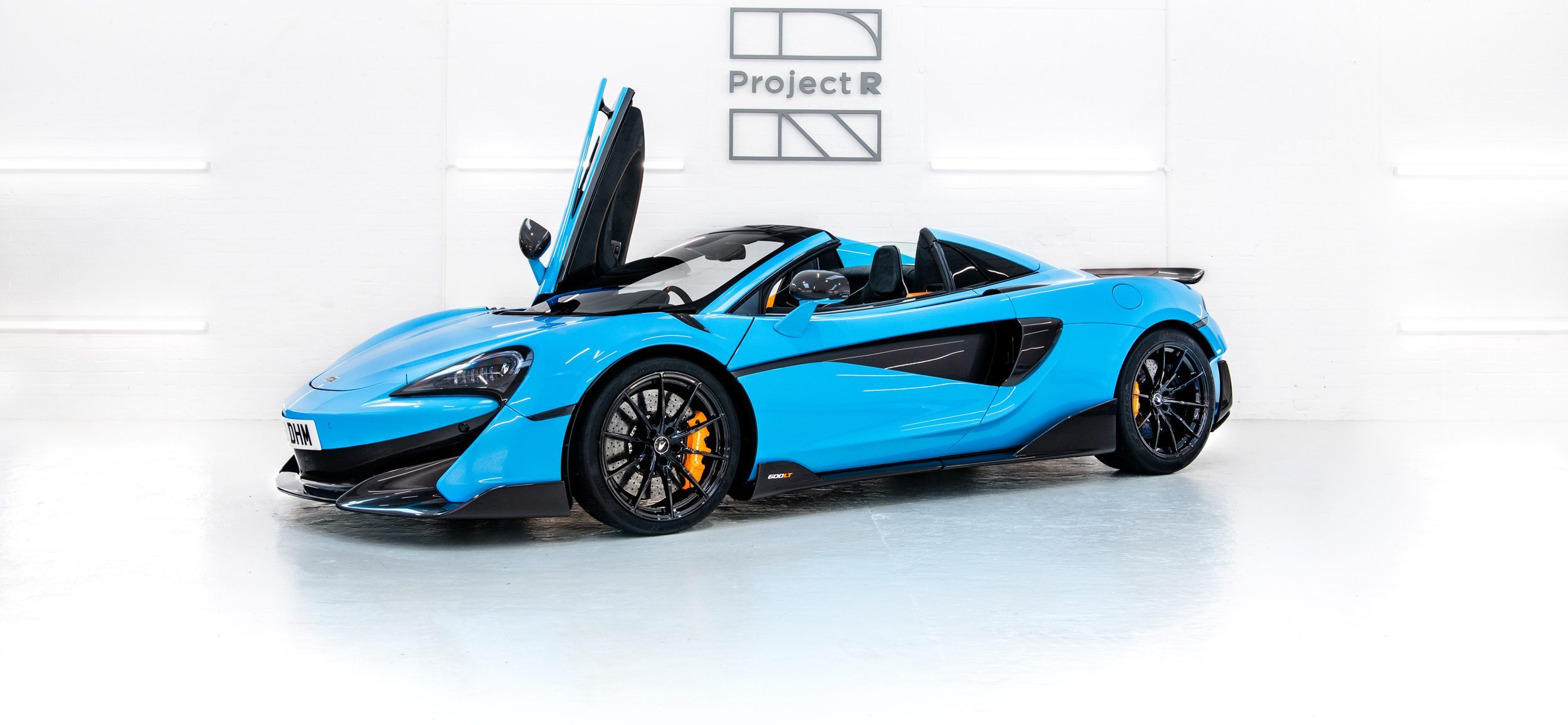 One of 2 in the UK, the McLaren 600LT Spider comes to Project-R
Back in March 2019, this absolutely stunning McLaren 600LT Spider from McLaren Manchester came to Project-R for our bespoke XPEL Paint Protection Film. The car, finished in Curaçao Blue, featured virtually every carbon fibre option available which meant it was absolutely essential to protect.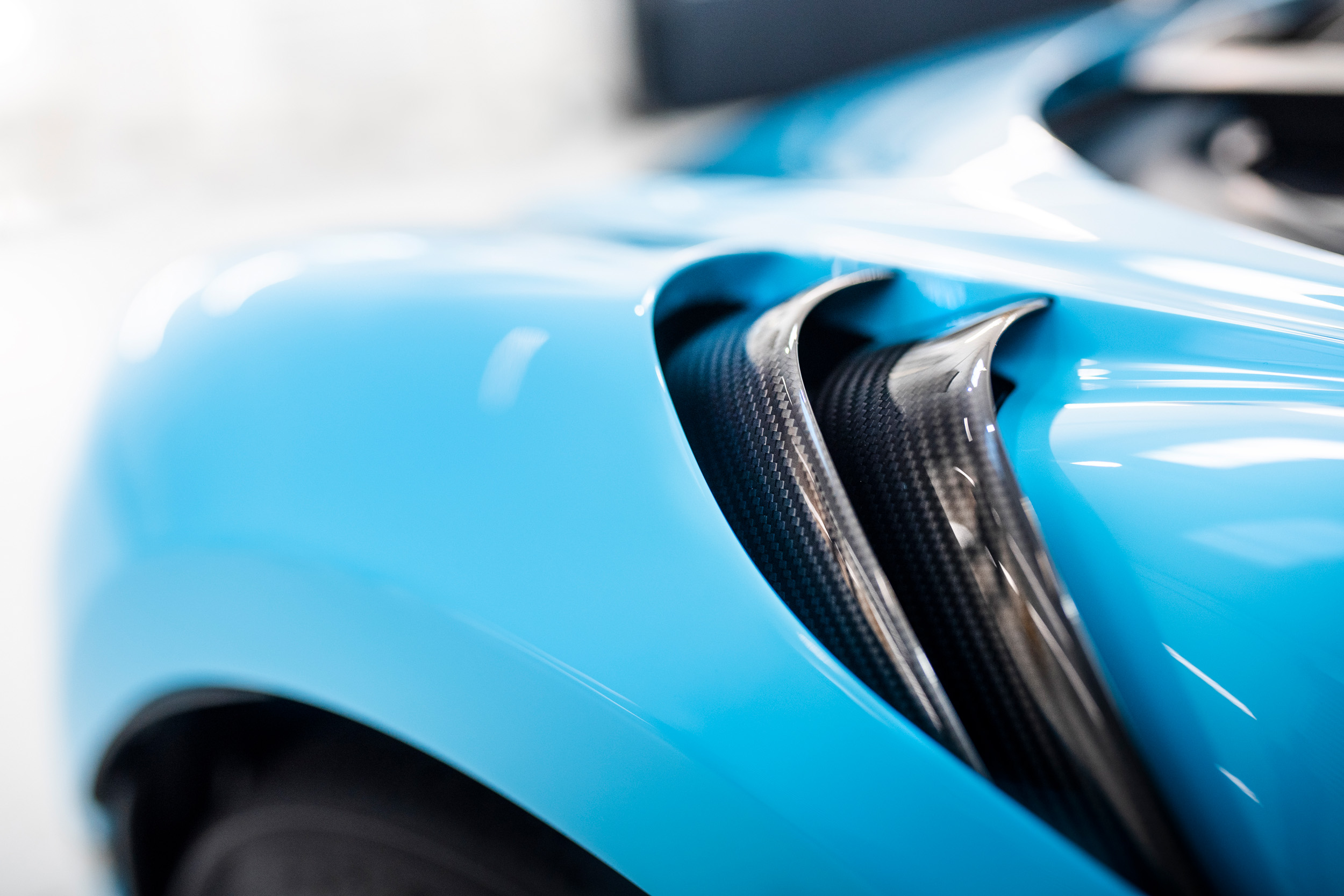 Our client elected for our ever-increasing PPF 'Performance Kit', which typically protects the most vulnerable areas of a car, particularly for those that are to be used on track. PPF coverage includes the full bonnet, full front bumper, full front wings, full side sills, A-pillars, leading roof edge, headlights & wing mirrors. However, on this particular 600LT, almost the entire rear of the car including the full rear bumper and rear diffuser, was finished in MSO carbon fibre, so our client also elected for full protection of these panels as well.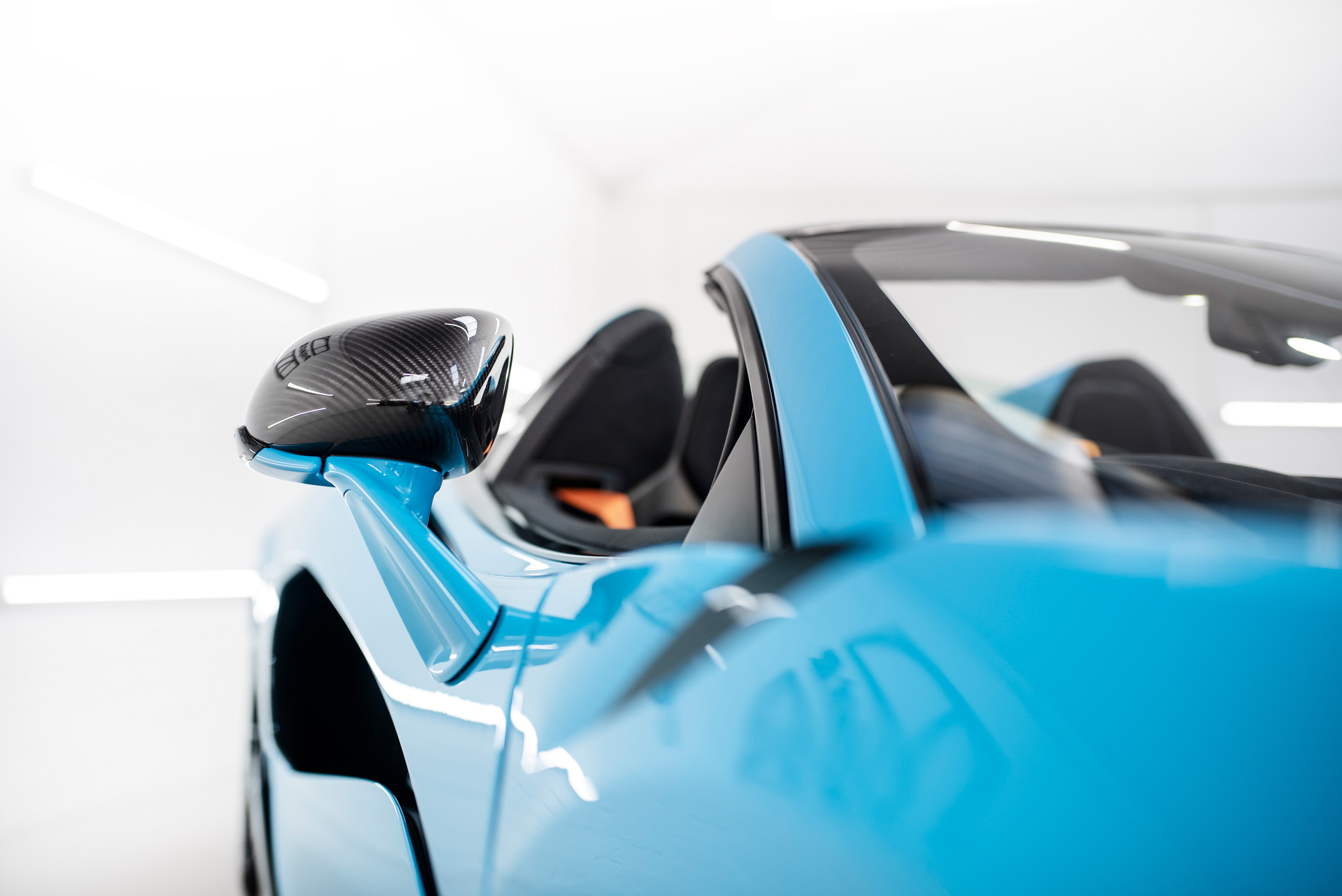 Prior to PPF installation, the car received our Level 2 Enhancement Detail, a single-stage paint correction process via machine polish, in order to smoothen out the clear-coat and remove minor swirl marks and scratches. We then installed our precision-cut XPEL Ultimate Plus PPF to the listed panels and further sealed the paint, film, glass and wheels with high-grade GYEON Quartz Ceramic Coatings and sealants. Upon collection, our client was blown away by the sheer gloss offered by the combination of the film and the coatings on the car. The car left our studio looking better than new and protected against everything the world has to throw at it!