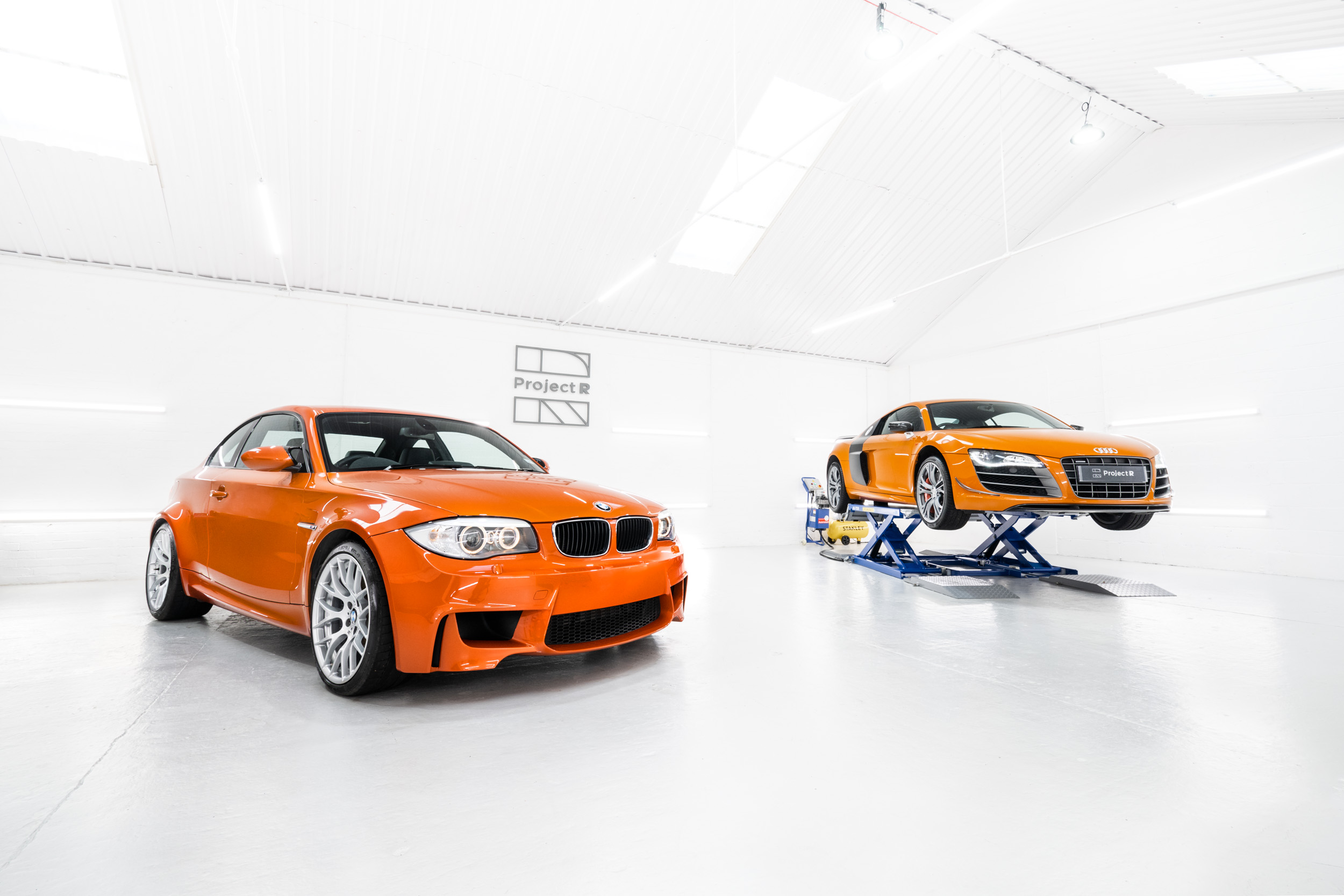 Two legendary cars come to Project-R for the BEST Paint Protection Film
A few weeks ago we had the pleasure of welcoming two incredibly special cars to Project-R for paint protection; the fantastic Audi R8 GT in Samoa Orange from Redline Specialist Cars (one of 33 in the UK, and 333 worldwide!) and the legendary BMW 1M in the stunning Valencia Orange, one of 450 cars ever made.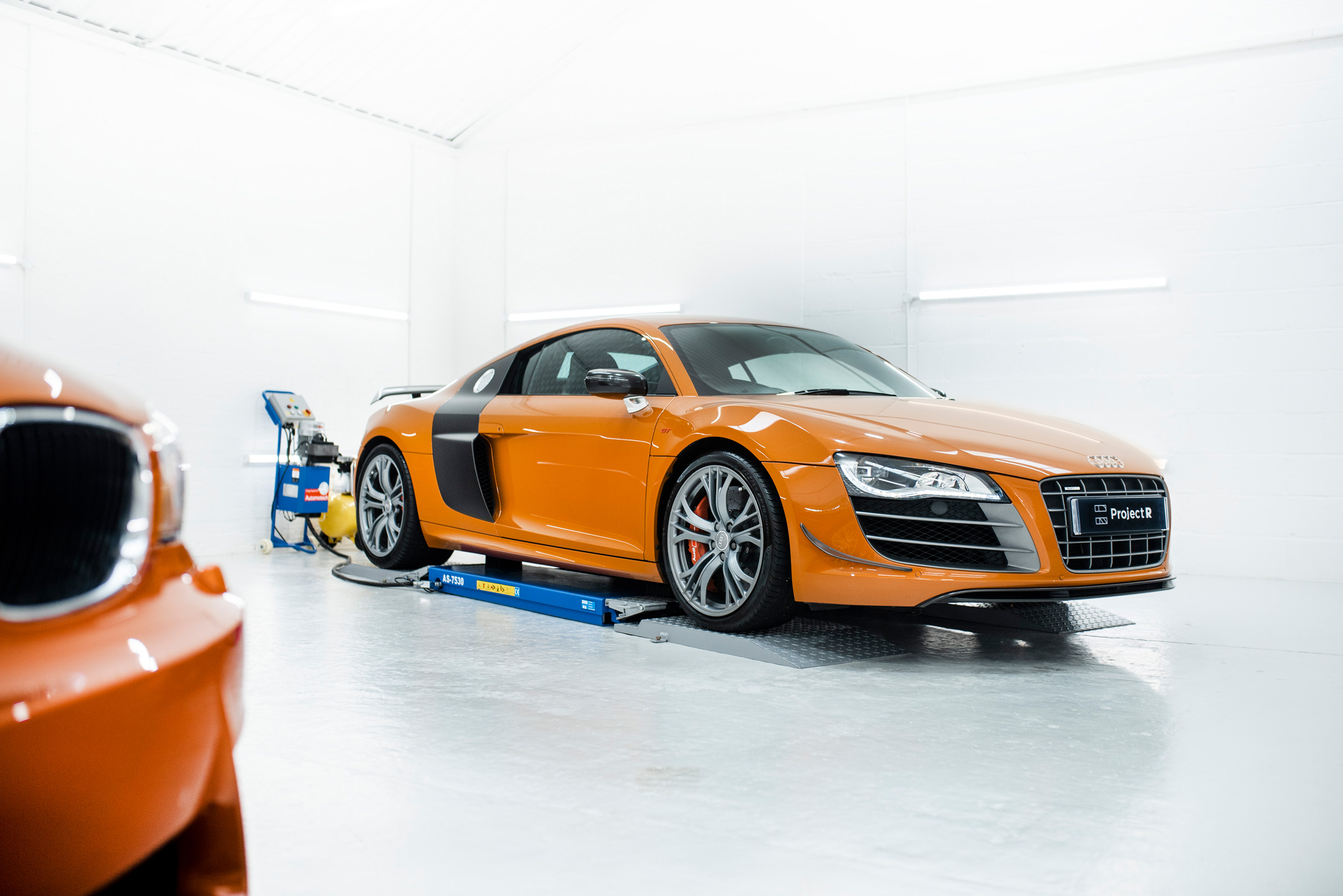 Both of these cars came to us for the installation of our XPEL Paint Protection Film, namely our 'Performance Kit' which includes coverage of the full bonnet, full front bumper, full front wings, side sills, A-pillars, rear bumper sections, headlights & wing mirrors (The Audi client also chose for the full roof to be covered). Our Performance Kit is proving increasingly popular as the coverage undoubtedly covers the cars' most vulnerable areas, particularly for track-used cars.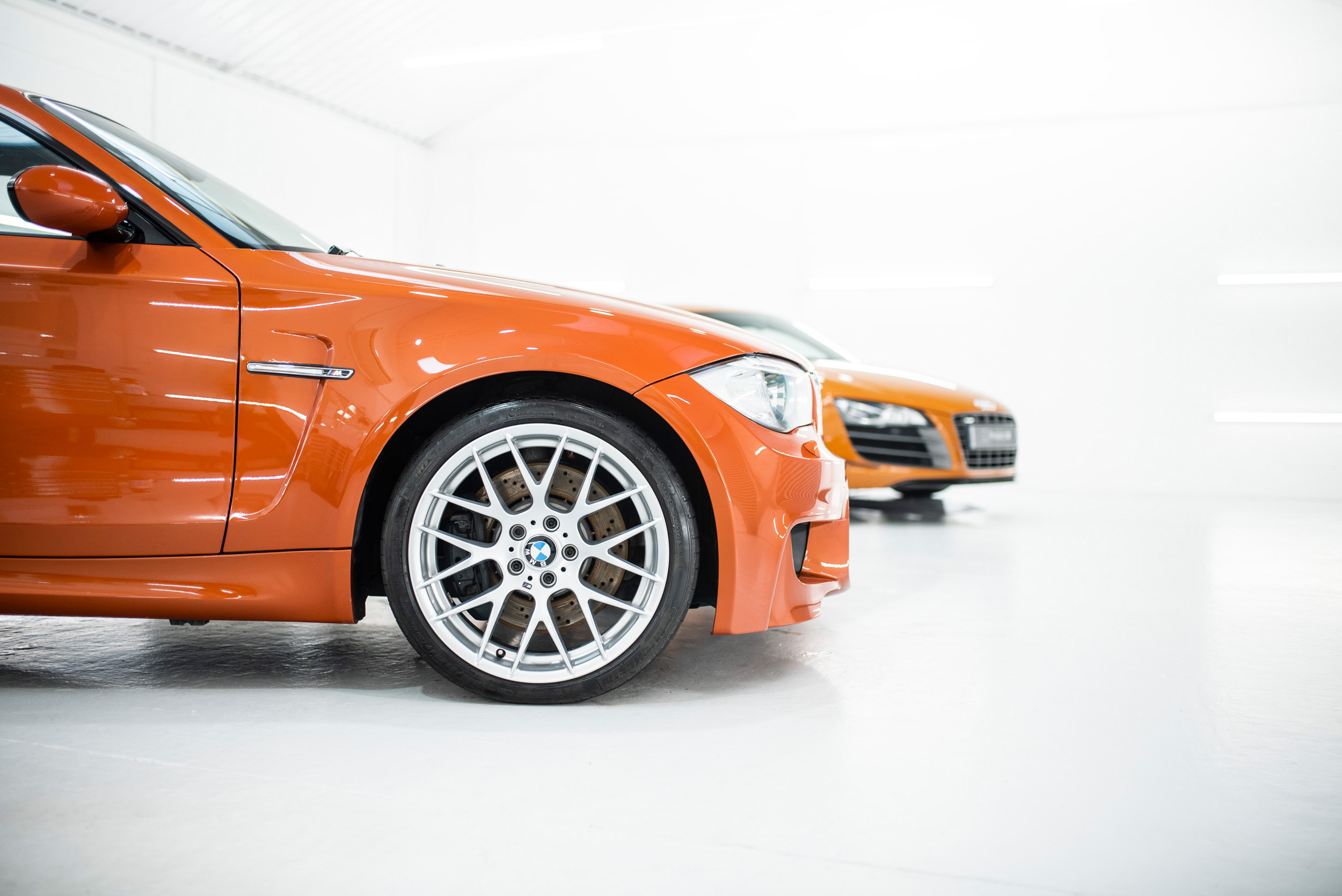 Both the Audi and the BMW elected for our most popular XPEL Ultimate Plus Self-Healing Paint Protection Film, the industry-leading Paint Protection Film, with superior gloss and durability, and the most advanced self-healing technology. The Audi also featured several carbon fibre panels finished in Satin which we also protected; however we covered these panels in our XPEL Stealth Film which is specially-designed for Satin/Matte finished panels. The Stealth film is also designed to convert any gloss-finished paintwork to a Satin/Matte finish to completely transform the look of any vehicle, whilst protecting it from future damage and crucially, maximising the car's future resale value.
We have several cars booked in for 2019 for 'Stealth' transformations; watch this space for photos!