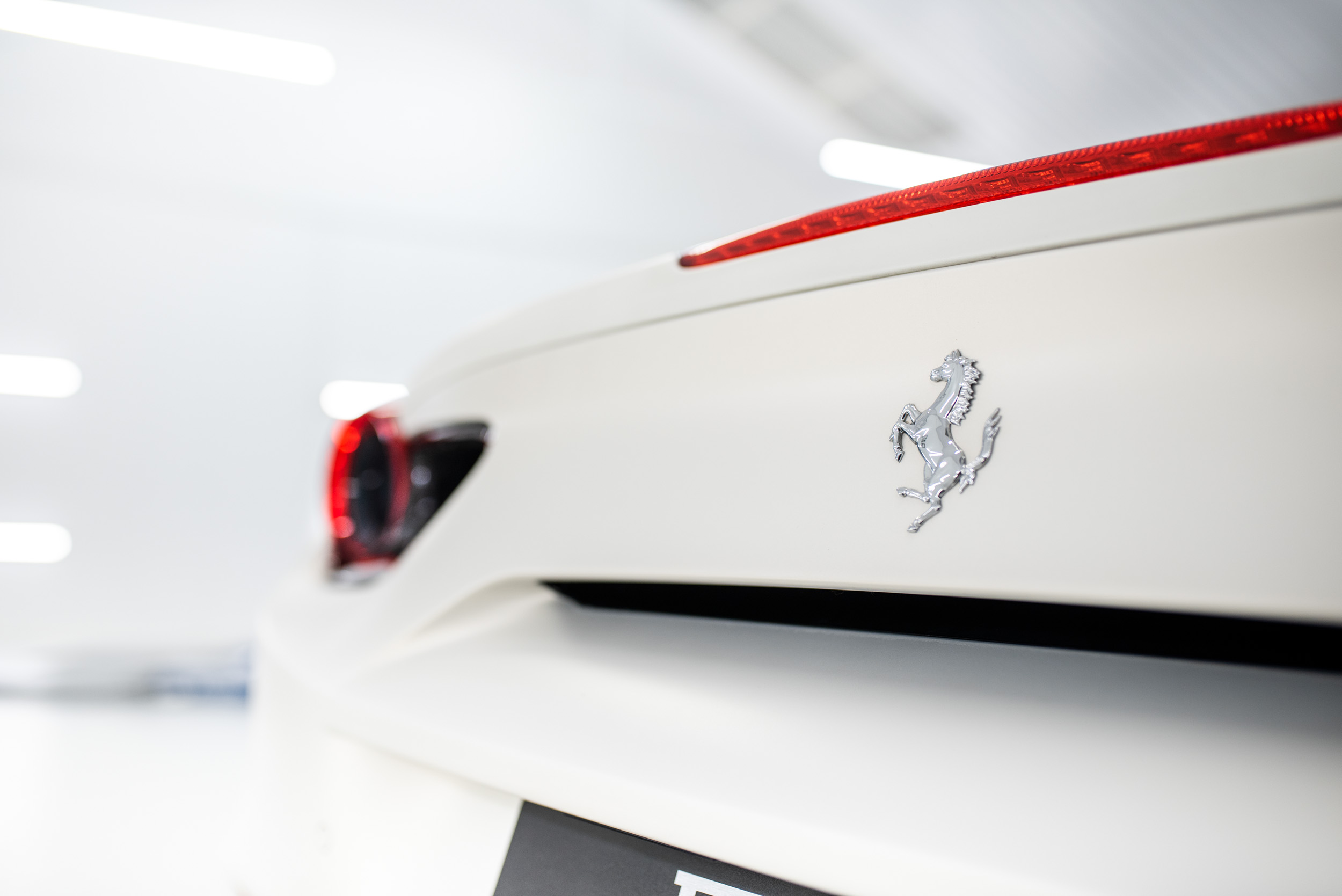 Ferrari Leeds 488 Spider – Project-R Bespoke PPF
This month, we had the privilege of working with our new client, JCT600 Brooklands Ferrari Leeds. For our first project with Ferrari, they sent us this breathtaking Ferrari 488 Spider finished in Matt Bianco Avus. The car came to us with PPF already installed, however, the car was in great need of some TLC and the film could certainly have done with replacing. So, the car received our multi-stage wash and decontamination process which then meant we could work on an entirely contaminant-free car. The old PPF was removed and we then set to work replacing it.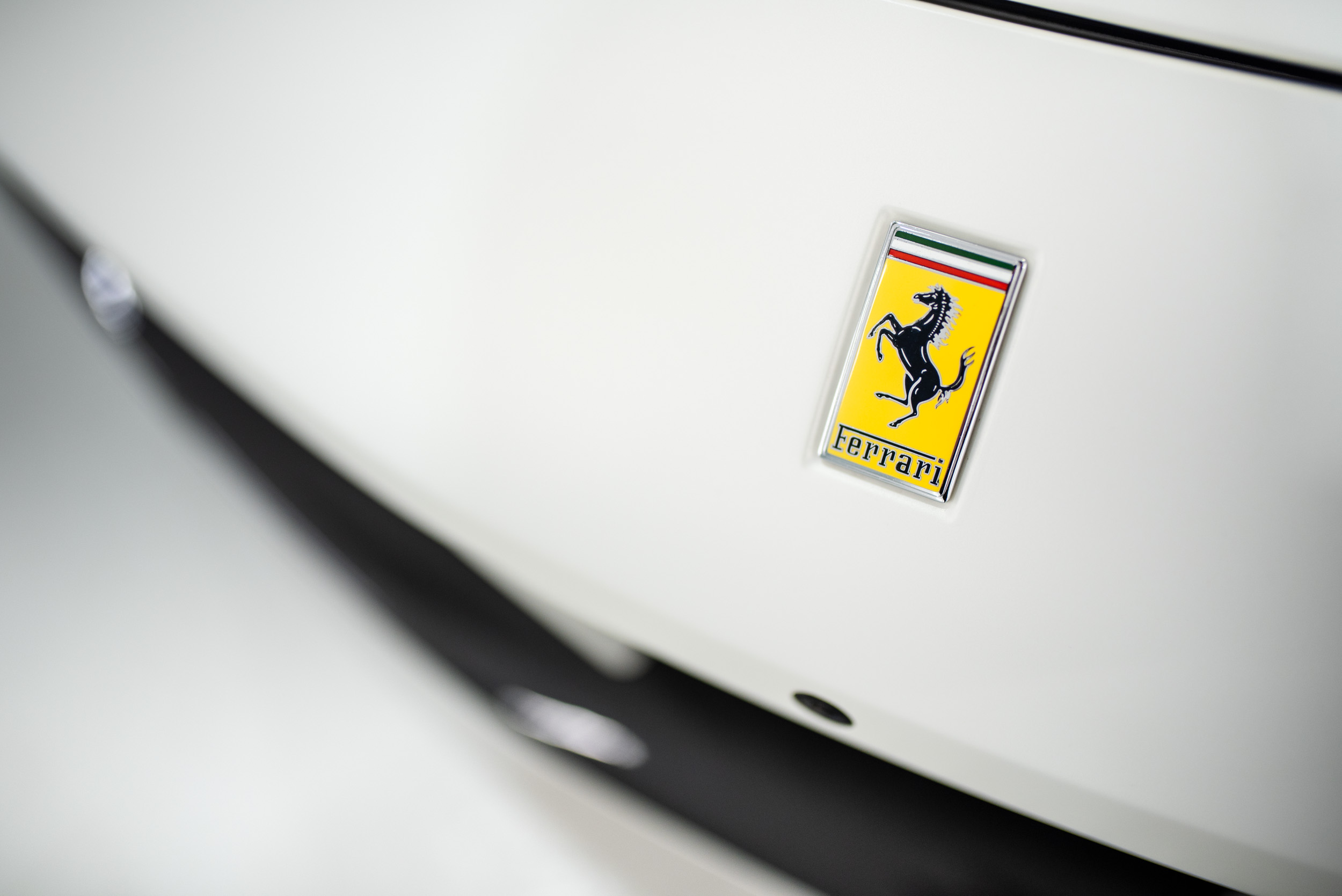 For this project, we used our specially-designed XPEL Stealth film. This film is designed to have the same protective qualities as regular gloss film but instead, has a satin/matt finish which is particularly useful for satin/matt-finished cars. 'Stealth' film is also a fantastic product in that it instantly converts a gloss paint to a flawless satin/matt finish once applied, an increasingly-popular alternative to vinyl wrapping in order to transform the look of one's car.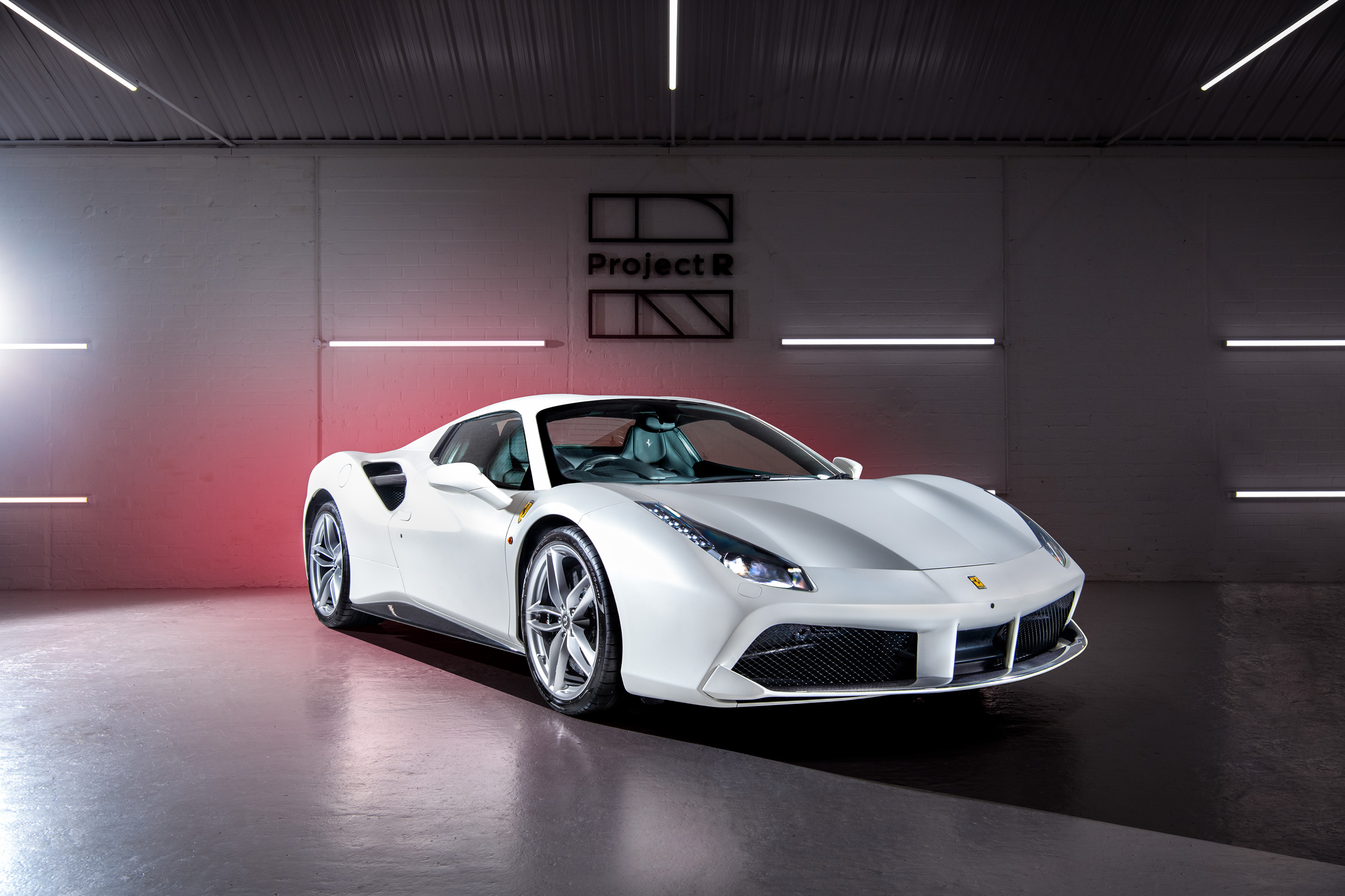 The 488 received our PPF 'Performance Kit' was protects the full bonnet, full front bumper, full front wings, full side sills, A-pillars, leading roof edge, headlights & wing mirrors. The film is designed to be completely seamless, so despite the full car not being covered in the film, one simply would not notice as the film wraps around all edges wherever possible, for the maximum protection. Take a look at the results of our work in these attached photos, one very rewarding project!